We've had some of pretty busy years here at Panthermedia and at times get overloaded with emails from prospective clients, contacts within the community groups we volunteer and of course our valued clients. There have been numerous days I sort through 100+ emails and during those busy times, important ones can slip through the cracks.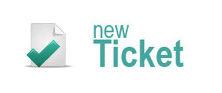 To help keep important client requests and concerns organized and prioritized, we have implemented a support ticket system. We have done some testing the last few weeks and so far so good, there might still be a glitch or two but I think it's ready for beta launch. I would like to encourage our clients to try out and give us some feedback on how it works. It's pretty simple and allows you to check progress and communicate more efficiently with me or the developer working on your project.
To access the page, go to the Client Area located in our main navigation bar or click here to dive right in.