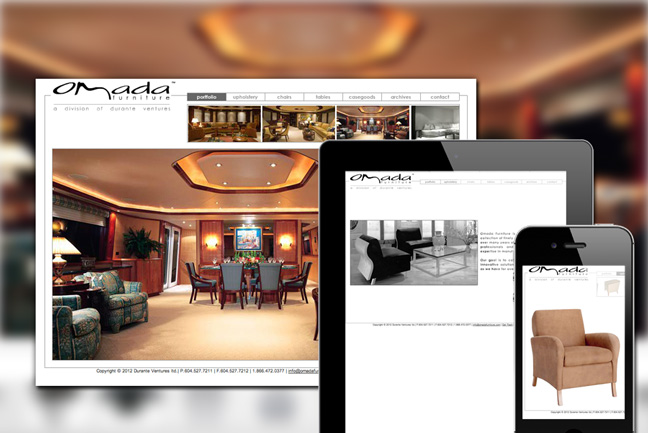 In 1996 our company Austman/Durante was looking for a web Designer and
after a series of meetings and various proposals from several Web Designers
I commissioned Randy Friesen and Panthermedia to design our first Web Site.
Randy also assisted our Graphic Designers and Photographers in the
preparation of our catalogue .
Within a week Randy provided us with a design concept that showed his
forward, creative and fresh idea. I knew then that what he proposed would
allow us to better present our furniture product to the trade. Randy took
the time to study our product, research our needs and ran with it, proving
that what he was designing was what our company wanted to achieve. That web site won the coveted Site of the Day Award from Macromedia.
Over the years Panthermedia has provided us with unsurpassed service,
updating our site, hosting our email, designing promotional brochures,
mailers, stationary, marketing and innovative ideas and concepts for several
of our companies.
I have worked with Graphic, Interior Designers as well as marketing
advisors for over 40 years and I must say without a doubt that Randy and
Panthermedia rank near the top in their field and I would recommend his
company to anyone that is looking for fresh marketing ideas and outstanding
service.
Omada Furniture has been providing new and innovative solutions to the furniture industry for over 45 years.